Content Production & Distribution Summit: Content Chair interview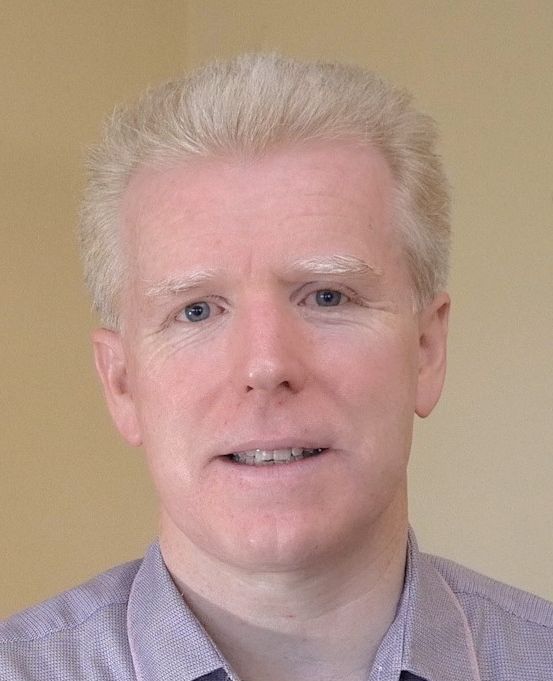 The Content Production & Distribution Summit, the newest addition to ISE's conference programme, will reflect the increasing coming together of the technologies used by both the broadcast and the professional AV sectors. This is not just virtual and remote production techniques, OTT streaming and internet-based connectivity but also in the meeting of creativity and technology to produce engaging content.
This crossover has informed the career of the Summit's content chair, Ciarán Doran. Growing up in northwest Ireland, he studied classical clarinet but also became interested in sound recording. He went on to study both at the University of Surrey on its famous Tonmeister course. Realising that very few people from that background went on to become top classical music recording engineers, Doran decided to concentrate on the technology itself.
After university, he worked in the professional audio group at Sony, later moving over to the company's video business. He went on to join several leading and influential broadcast developers, including Leitch, which was bought by Harris Broadcast, before moving into pro AV with Digital Projection. More recently Doran was executive vice president of international sales and marketing at broadcast graphics and playout specialist Pixel Power, which was subsequently bought by Rohde & Schwarz.
Doran left R&S in June 2022 after three years with the company, latterly as director of marketing. Since then he has concentrated on his own consultancy business, Deep Blue Sapphire, which specialises in business transformation. Through this long and varied experience within the broadcast and AV technology sectors, Doran has seen the coming together of the two firsthand.
Insatiable demand
"If you were to look at them in the form of a Venn diagram, ten to 15 years ago there was a fairly small overlap," he says. "In the last five years it has increased and become more intense. By that I mean there are now many more pro AV companies delivering content for brands and corporate markets. The technology they have been using has improved so significantly that broadcasters are starting to use it. At the same time, the insatiable demand for content from markets other than traditional media and entertainment, like corporate and brands, has been huge. Their desire to use more professional equipment has coincided with broadcasters desiring to use more available, less expensive equipment that can do nearly as good a job."
The reason for this, he adds, is partly because those in the corporate world have "matured in terms of their content creation desires." Another factor, which has come along in the past ten to 12 years and made a huge impact on life in general, is social media. "With the advent of that, companies have been able to much more easily direct and command their relationship with end users," Doran explains. "The channel for getting the message to market has changed dramatically in all aspects of communication but in video, it has exploded. This means a brand like Adidas no longer needs to rely on television or print advertising. It can create its own content in its own studios and get that to vast numbers of customers globally."
The other great change in media distribution has been brought about by OTT and streaming services. These have challenged linear TV for dominance in recent years, something, Doran observes, further peaked last year when Major League Soccer in the US signed a ten year deal with Apple for worldwide distribution of matches rather than continuing with traditional broadcast channels. All of which Doran intends to examine through the sessions lined up for the CP&DS.
Easer, better, faster
"Virtual and augmented reality are important technology developments that have been accelerated as a result of the Covid pandemic but they were already on a strong path to enabling easier, better and faster ways of creating interesting content," he says. "Having virtual sets means you no longer have to spend time using wood and paint to build a physical set. You can also create locations without having to do reconnaissance trips and booking the actual location but still create a set in order to make interesting programming."
The longer-term extension of this, Doran says, is that brands will be able to use the available platforms as ways to reach their potential audiences more directly. "Whether that brand is Strictly Come Dancing, which is a broadcast programme but still a marketable brand, or Burberry or Adidas, you can create a virtual set and put out content across multiple platforms," he comments. "Once you've done that you can use it for a TV advertisement or as backgrounds to your TikTok social media. You can also use it to create a game and interact with your consumers that way. The move to virtual sets and virtual production is a seismic one that further enables brands to be able to create content that can become interesting over multiple platforms for their customers."
Ultimately, Doran concludes, the aim of the CP&DS is to highlight how the seamless merging of the real world and the virtual world using modern technology can offer huge opportunities for creativity. "I'm always fascinated by how the overlap of technology and creativity enables exciting things to happen," he says. "It's why I'm involved in these industries."