Hospitality: What to expect at ISE 2023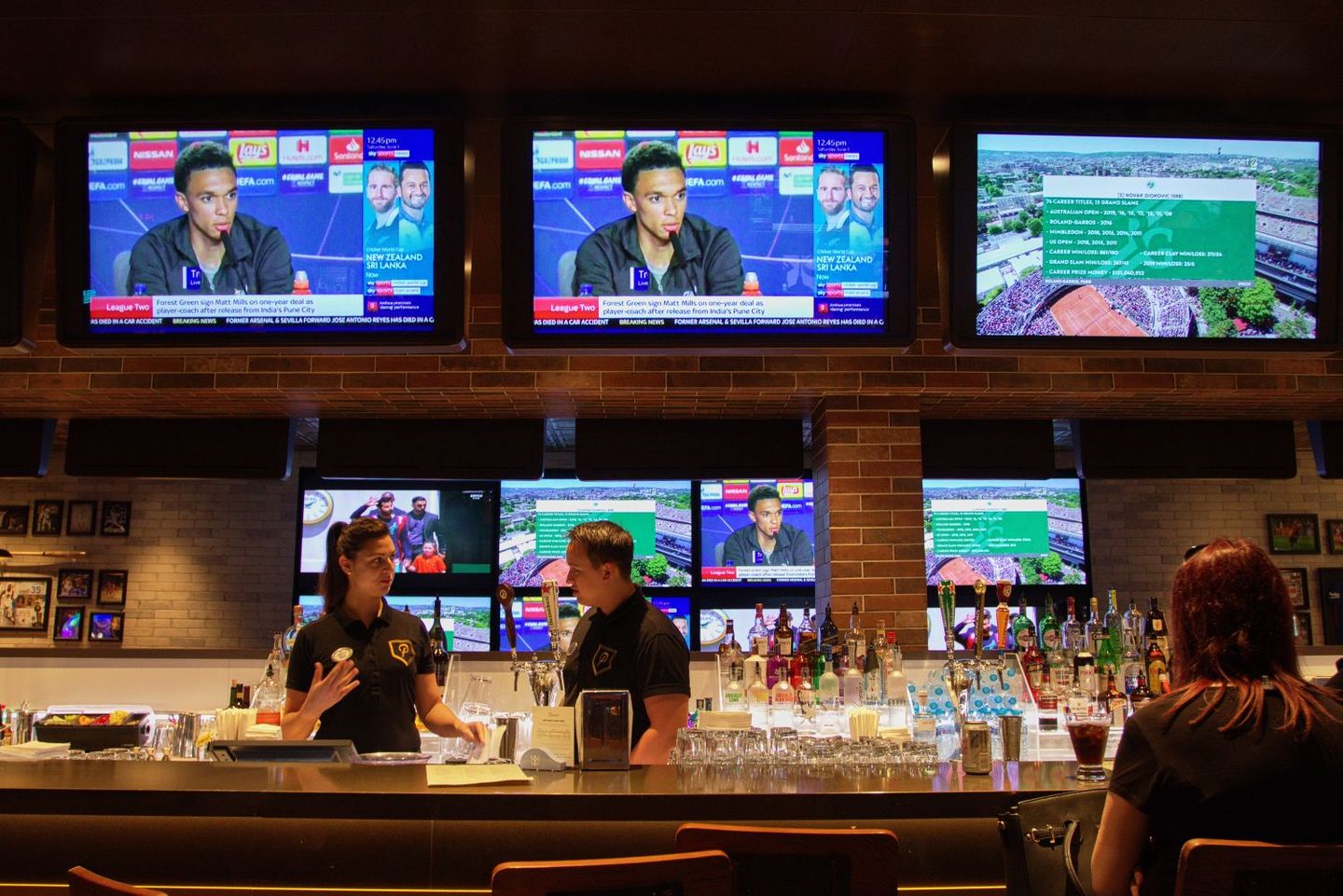 AV technology has been enhancing the hospitality experience for many years and digitalisation continues apace. Whether the aim is to create the ultimate integrated guest experience, implement one-touch ordering or develop a high-end offering utilising recognition technology and artificial intelligence tools, ISE 2023 will be the place to discover what's possible.
In the Multi-Technology Zone in Hall 3, Philips Professional Displays will be bringing a wide range of solutions for every eventuality, from premium in-rooms TVs and touchscreens that guarantee a smoother check in, to robust digital menu boards and vibrant TVs for bars and restaurants. Features such as personalised welcome screens, multitouch interactivity and links to POS systems make for an enhanced user experience.
Also offering a selection of display options to meet the varied needs of the hospitality sector is Christie. Expect projectors for conference and function rooms, videowalls to grab the attention and 4K projectors for in-house cinema rooms.
All of these displays will need safe, secure and flexible mounting options, something Peerless-AV will have plenty of. From fully integrated kiosks that can cope with the heavy use expected in a hotel lobby to weatherproof solutions for outdoor installation and wall or ceiling mounts that can create eye-catching display configurations, Peerless-AV's comprehensive line of mounts will be on show in Barcelona.
Harman will also be bringing its extensive range of solutions suited to the sector. The company offers audio, video, lighting and control technologies that combine to deliver one-of-a-kind entertainment solutions in everything from sports bars and quick-service restaurants to fine dining establishments and high-end hotels.
Away from Hall 3 and the Audio Zone in Hall 7 will have the latest indoor and outdoor loudspeaker models, PA systems and microphones for the sector; the Digital Signage & DOOH Zone in Hall 6 will showcase cutting-edge screens and management systems that enable personalised communication and streamlined experiences; and the Unified Communication and Education Technology Zone in Hall 2 will have everything needed to kit out hotel conference rooms that meet the needs of even the most demanding users.