Iconic French musician Jean-Michel Jarre partners with CODA Audio at ISE 2023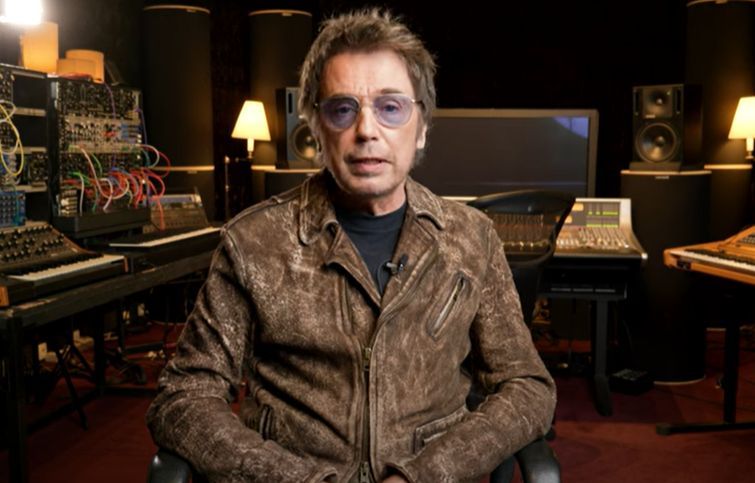 CODA Audio has announced that Jean-Michel Jarre, the famous French electro musician and composer, will be participating with the company at ISE 2023 to present the next steps for a 360-degree immersive show.
Jean-Michel Jarre rose to fame in the 1970s with his album Oxygène and in October 2022 he launched his current album OXYMORE. He is considered a pioneer of electronic music. In January he is hosting a series of immersive shows in collaboration with Coda International at the Midem+23 music industry event in Cannes. The following week, he will join CODA Audio at ISE 2023.
Jean-Michel Jarre's OXYMORE is the first immersive project of this scale to push the boundaries of innovation and immersion to the limit. The show will utilise CODA Audio's N-RAY system in a 16.1 configuration, coupled with the company's Space Hub immersive processor and will be the first major performance using CODA's latest available technology.
"Placing sounds as objects around us in a 360-degree plane is a completely different way of composing that revolutionises the conception, production and distribution of the music of tomorrow," Jarre explains. "In real life, there is no stereo, our audio field is 360 degrees. Today, technology enables us to explore composition in spatial audio, which opens up a whole new experience for us musicians in the creative process."
CODA Audio's founder and MD, Svetly Alexandrov, is thrilled with the partnership. "Jean-Michel Jarre was someone I idolised when I was growing up," he remarks. "I admired his innovative approach and willingness to experiment. He is a true pioneer in his field, and I think that is why we are such a good match. Innovation meets innovation.
"Our vision is to be able to take the immersive audio experience from the studio into a live setting and then into your home with consistent results," continues Alexandrov, "until now that simply wasn't possible, but I'm proud to say that our technology has changed all that. The impossible has become possible. For artists like Jean-Michel who exist at the forefront of revolution, this is a hugely exciting development that will affirm once again his status as a champion of pioneering audio techniques."
"The concerts in Cannes are just the beginning," he adds. "More is yet to come, and Jean-Michel will be with us at ISE in Barcelona at the end of the month to reveal the next developments. The journey is only just beginning!"
Coda Audio will be present at ISE 2023 at stand 7G825 in Hall 7 and in Audio Demo Room E4 in Hall 8.0.