01 Jan 2023
ISE Open Innovation Challenge drives business connections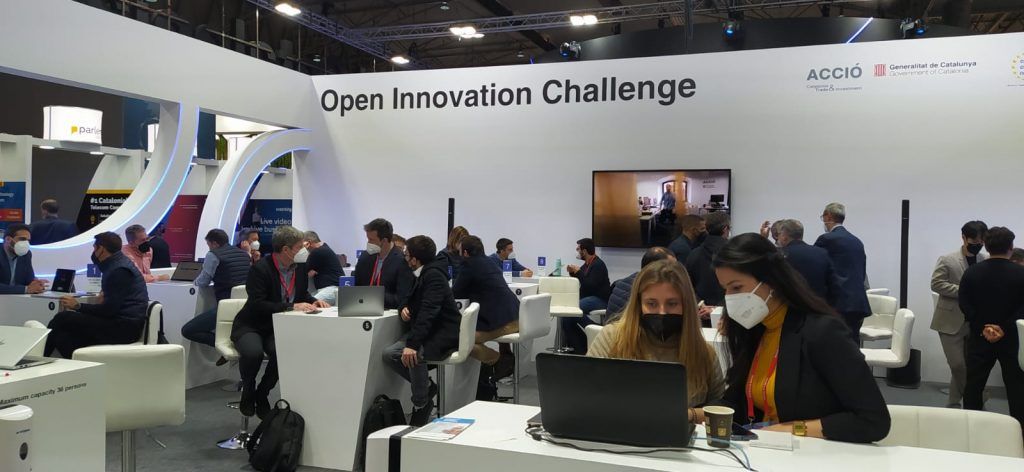 Making its debut at Integrated Systems Europe on 10 – 13 May 2022 will be ACCIÓ's ISE Open Innovation Challenge – a hybrid match-making service set to connect technology providers with businesses looking to purchase solutions.
Launching at this year's show, the ISE Open Innovation Challenge is hosted by ACCIÓ (the Catalonian Agency for Business Competitiveness) and Enterprise Europe Network. For its first iteration, ACCIÓ is working with seven corporations looking for new technologies and solutions partners to help solve various challenges. These are: Corporació Catalana de Mitjans Audiovisuals; Cellnex; FilmIn; Vidneo; Mediapro; Arthur Holm and SONY. ACCIÓ will manage meetings in person during ISE and online after the show has closed – all appointments are confirmed in advance.
Challenges covered include: Live events; Broadcast and content creation; Residential and smart building; Hotels and hospitality; Digital signage & Digital out-of-home media; Unified Communications & Education technology; Audio.
For example, Cellnex is looking for solutions to improve the user experience at stadiums as well as for solutions and equipment to wirelessly produce UHD TV content. Mediapro is looking for partners to help it develop its NFT offering, while Vidneo wants to develop an in-room voice-activated interactive screen to involve the guest from the point of arrival to departure.
Technology providers that have the potential to help solve these challenges can now register to participate in the event and arrange physical or online meetings with the companies involved. Onsite meetings will take place at the Fira de Barcelona during ISE in 10-13 May 2022 and all participants will receive a pass to attend ISE. Online meetings will take place on May 17 and 18.
Register for free now at https://ise-congress-open-challenge.b2match.io/signup