IT professionals and ISE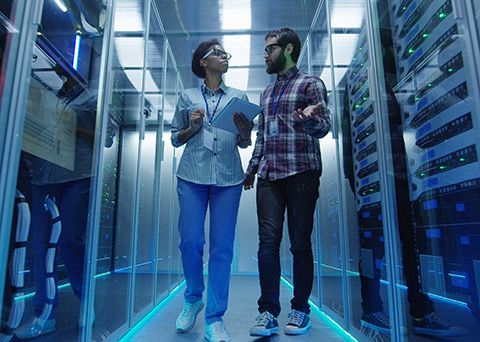 How can IT professionals find out how to deliver better employee experiences throughout the building? ISE 2023 has the answers.
Company managements want their IT departments to help create better employee experiences… to use technology to make a friendlier yet more productive environment where staff can feel the corporate love, view news updates from management, inspire one another, and collaborate with remote or work-from-home colleagues.
Companies want to earn more respect and staff love, so their employees can focus on the job instead of job-hunting.
Wherever the employee goes, whether it's the meeting room, canteen, public area or hot desking, management now frets about the experience. And "experience" is a lot harder to define and measure by 000s and 111s.
The biggest trade show for experience, cutting across experience in live events, NGOs and non-profits, educational institutions, corporations, small business and even smart home, is Integrated Systems Europe – ISE 2023.
ISE is where the technology of experiences come together – hence, the "integrated" in the show title.
Companies that you hire for your lobby experience go there. Smart building and master system integrators attend. Workplace experts and video technologists these days flock to ISE. From projection mapping on buildings (another experience!) to collaboration & conferencing to network audio to beamformed sound to the latest in displays (LED, OLED, MiniLED, MicroLED, QLED and more), it's all at ISE.
It's a place for IT managers to catch up on the latest tech from the post-pandemic boom of innovation for the smart new world. It's a place you can talk to specialist manufacturers and specialised integrators. It's a place where the word 'experience' is not only about job resumes but more about how technology enables people to be more productive and more impactful – yet more comfortable at the same time.
ISE is more than an exhibition; it's co-owned by two industry associations who believe in the power of coming together to share knowledge. Plenty of ISE conferences and talks focus on creating experiences no matter which corner of the building you want to address. Plenty of opportunity to see nearly 1,000 exhibitors, to meet experts in audio/video, conferencing & collaboration, smart building, digital signage, public address, metaverse, smart workplace, projector mapping and other experiential technologies.
You'll see many of the tech brands that you know (Microsoft, Samsung, Sharp, Sony, LG, Barco, Google, Intel and more) but not their usual IT folks – instead you'll meet their business units that concentrate on experiences for one and all.
Whatever tech you were using before the pandemic, it all needs to be re-evaluated as hundreds of tech innovations emerged from the necessity to react to a global crisis. Even PropTech is coming to the IT network, championed by facility and real estate managers.
And, as companies return to work, the office simply isn't the same place.
The transformation of this frontier of office and work experiences into business-as-usual won't be a quick fix; most likely the business world (and the IT department) will be absorbing the impact for the next decade.
While on your search for better tech experiences, your trip to ISE will be a good experience by itself. After all, ISE is experience.