What's next in the corporate market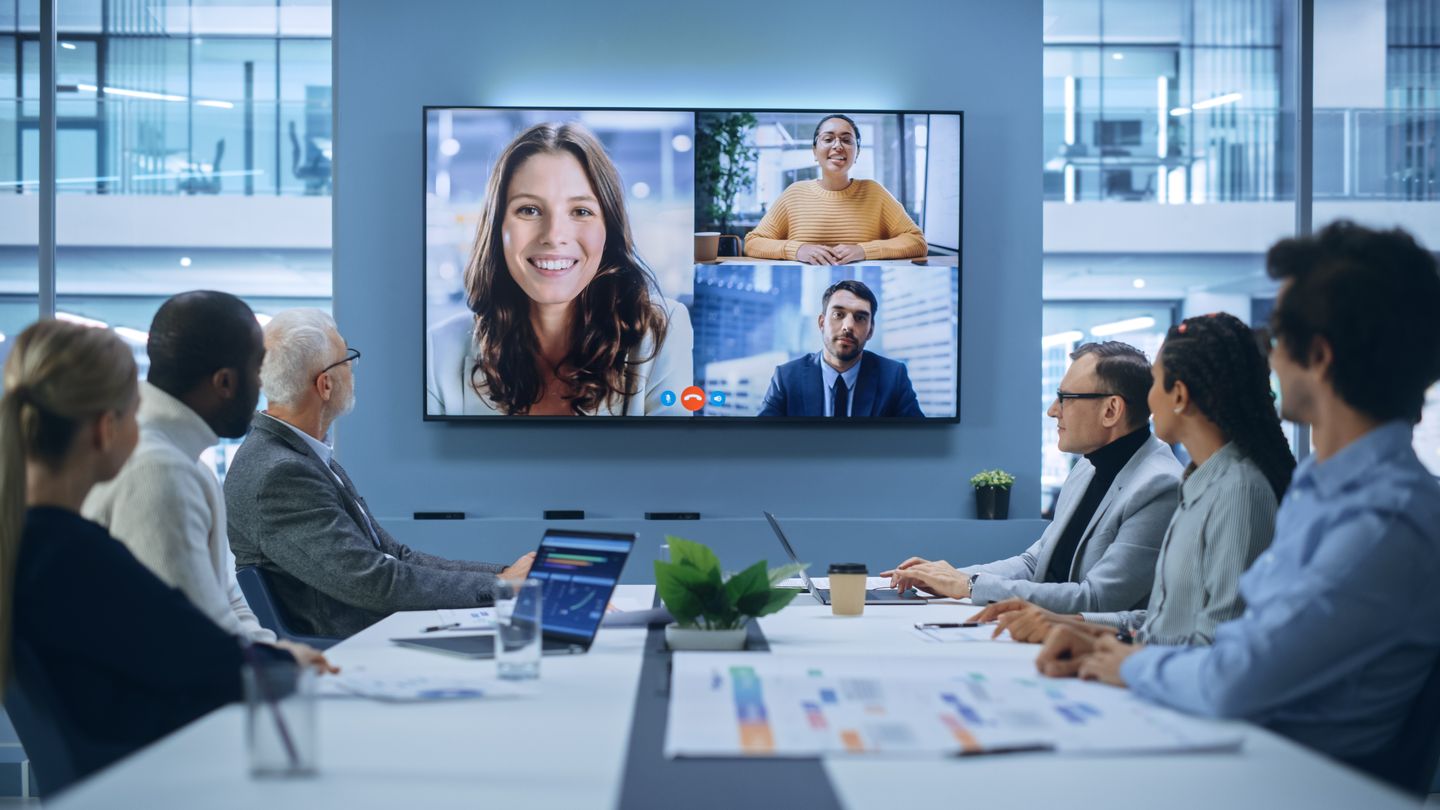 The corporate sector has long been a leading vertical in terms of spend on AV, with revenue of $58.6 billion forecast for 2022 and a CAGR of 5.5% to 2027, according to the latest IOTA report from AVIXA.
Solutions that enable agile working, enhance productivity and deliver great experiences to employees and customers continue to be in demand. Indeed, with some employees hesitant to return to the office, there is an opportunity for employers to use AV technology to deliver frictionless, engaging experiences that will encourage people back.
With hybrid working the norm, communication and collaboration tools are key. UC platforms such as Teams and Zoom are the core of many organisations' communication strategy, which is also impacting hardware choices. Audio and video devices – and sometimes entire product ecosystems – that are compatible with, and certified by, the major UC platforms are helping companies to deliver better experiences to users.
The longer-term trend is for tools that will deliver more immersive hybrid meeting rooms. Mixed reality experiences will enable avatars to collaborate on 3D content in real time, holograms will be able to join conversations, and meetings could even take place in the metaverse – all accessed through a standard laptop or smartphone.
Physical meeting rooms are still important, although they too are being rethought. A lot of innovation is focused on designing spaces that work for both in-person and remote users. For example, one trend is towards multiple displays so content can be shared and participants can be seen easily at all times.
Similarly, the growth of hybrid working has emphasised that high-quality audio is central to any effective meeting room. Additionally, intelligent cameras or video bars that utilise AI ensure participants can always see what's most relevant to them; PTZ cameras are also a cost-effective choice here. Also, the use of touchless control is growing.
AV technology is widely used elsewhere in organisations. Video walls in the foyer share details of a company's successes and ethos; digital signage guides staff and visitors around the building; entire enterprise video suites help businesses share their vision with staff, customers and the wider world; and cloud tools provide information on how the building is actually being used. All of this means the corporate sector is of huge value to the AV industry and it continues to innovate to meet and exceed user needs.
Where do I find the most important companies to the corporate sector at ISE 2023?
The very latest in technology for the corporate world will be on show across ISE 2023, from the most innovative UC tools in Hall 2, the latest audio advances in Hall 7, and digital signage solutions in Hall 6, through to cameras, displays, control systems, furniture, collaboration tools and more in the multi-technology halls.
Big names exhibiting at ISE 2022 include Intel, Jabra, Lenovo, Logitech, Microsoft, Poly and Zoom in Hall 2; Barco, Crestron, LG, Panasonic, Samsung, Sennheiser, Sharp/NEC, Shure and Televic in Hall 3; and Broadsign, Navori and Yodeck in Hall 6.