What's next in the venues market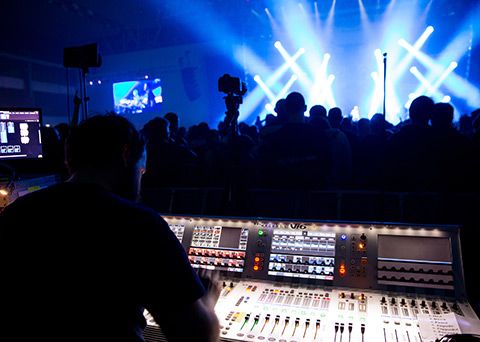 In 2022, physical attendance at venues returned with a bang as music concerts, sporting events and immersive entertainment venues fed audiences craving the live experience. The hiatus seemed to have recharged the whole sector.
Recovery of the venues and events market in EMEA has resumed in earnest, with 2022 growth forecast to be particularly strong, reaching 21%. While 2023 growth is predicted to slow a little to 15%, pro AV revenues from the sector will reach $9.4bn.
Related to this is what might be termed a renaissance of the venue as destination. Venues are raising their game in a bid to offer what streaming services or virtual reality environments cannot: jaw-dropping immersion in the company of strangers. There is a major trend toward large-scale venues that deploy an arsenal of AV tech to deliver multi-sensory storytelling. At ISE 2023 you will experience how tech innovation is shaping the future of immersive experiences out of the home.
Here are some key technologies to look out for at ISE 2023:
Spatial audio (such as beamforming) allows for precise shaping and steering of beams in two dimensions. That creates sound fields that optimally cover audience areas of any shape or size. It enables precise sound localisation, creating realistic and immersive soundscapes.
Nothing says 'wow' louder than the display itself and the technology to deliver ultra-high fidelity video to IMAG or super-sized IMAX style screens is advancing all the time.
Further facilitating the digital experience are interactive screens that engage the visitor, amplify their experience, and provide valuable data points for the venue owner.
PTZ cameras continue to drive major growth, including installations in many venues that have not touched video before..
5G is set to supercharge venues with connectivity and with it enable previously impossible levels of audience engagement and data tracking applications.
AV over IP is essential for fixed installs. Talked about for a while, the shift is now starting to happen at pace. Addressing pro AV's need for a set of common standards-based protocols for interoperable AV over IP is the Internet Protocol Media Experience (IPMX), set to be ratified by the end of 2022.
On the audio networking side, look for a rash of technologies freshly certified for Milan, a network protocol built on IEEE standards designed to deliver a more streamlined user experience when creating immersive experiences from live sound or other commercial AV applications.